Welcome to our church family. We believe everyone is on a spiritual journey. That journey involves questions, difficulties, struggles and triumphs. Let's have some fun, learn and celebrate with each other along the way!
Planning to visit us? Find out where and when our services are or let us know your are coming.
Helping people becoming devoted followers of Jesus Christ who model Christ's love, grace and forgiveness.
To be a vibrant church hub of influence in the South West.
We value lives that are fully dependent on God and obedience to Christ and the Bible.

We value building trust within Churches.

We value generous hearts that are committed to building the Kingdom of God.

We value all people inside and outside the family of God - every generation, every culture.

We value doing our best because it honours God and inspires others.

We value integrity - committed to being honest, transparent and above reproach.

We value community because we are stronger when we work together.
Our church building is now open for prayer:
Monday thru Friday 12:00-13:00
Wednesday 19:00-20:00
Please make every effort to get here at least once a week to pray that God will give us open doors to share the Good News and introduce people to Jesus
Worship Service & Kidz Church
10am
Ladies Bible
Study
1pm- 3pm
Women of Worth (WOW) MBC Foyer
9.30 - 11.30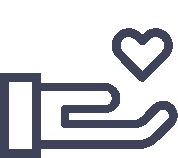 Guard your heart above all else,
for it determines the course of your life.